Good morning!
Feb. 21, 2019
---
"Let everything that has breath praise the Lord! Praise the Lord!." -Psalms 150:6
---
Caring Couple + Canines
Visit Adventist Health Sonora

A couple in Copperopolis, Calif., recently celebrated their 55th wedding anniversary. Their recipe for success? Volunteering together weekly at Adventist Health Sonora! Every week, Jan and Larry Moberg take their dogs Tank and Sami to visit patients at the hospital. Their presence at Adventist Health Sonora is appreciated by patients and staff alike.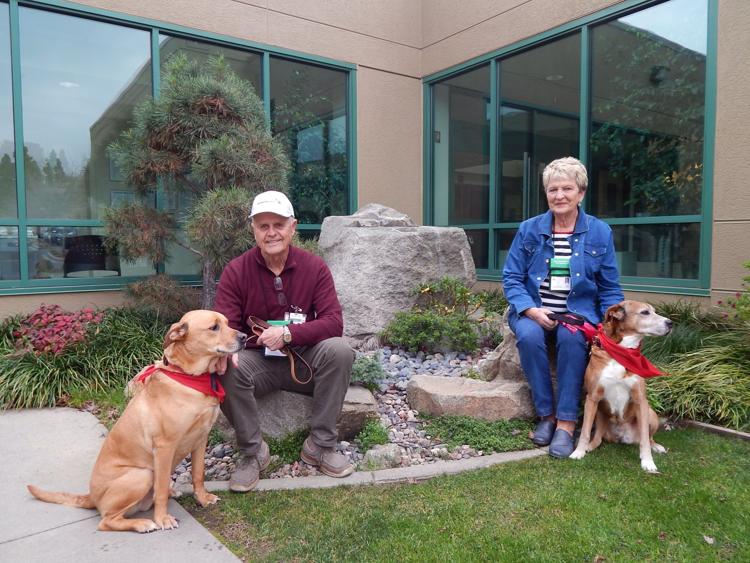 Read more of this story
from the Calaveras Enterprise:

---
Sparks of Kindness at a
Church Food Pantry
The Sparks SDA Church in Sparks, Nev., has operated a food pantry since late 2012. Since its start, the pantry has given away over 1 million pounds of food! According to Jennifer Desmond, director of the pantry, most of their clients are grandparents and older community members, many of whom are raising grandchildren. For the group of volunteers running the pantry, the opportunity to live God's love in a tangible way makes the time commitment worth it.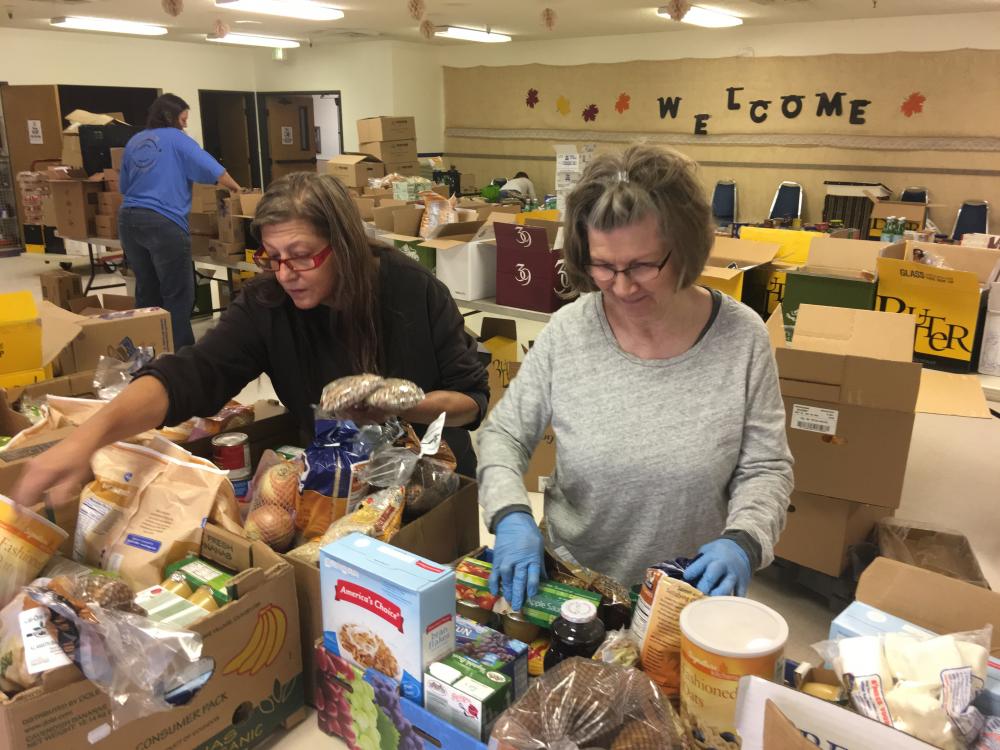 Learn more about the Sparks SDA Church:

---
Love. Serve. Lead.
Want to learn more about the relevant issues facing the Adventist church today? Visit the website below to learn how Adventists in the Pacific Southwest—as well as around the world—are responding to governance and guiding policies.
---
Western Prayer Circle
Today we invite you to pray for the families still piecing their lives together after losing their homes in the wildfires that swept through California late last year. Pray for guidance, comfort, and God's blessing on these families.
---
P.S. Did You Know?
Petting a dog can lower risk of heart attack, stroke, and seizure, by soothing people and lowering their stress and anxiety.