Good Morning!
Dec. 24, 2019
---

"The Lord has made his salvation known and revealed his righteousness to the nations." Psalm 98:2
---
Live Nativity Shares
Christmas Story with
Sacramento Community
In early December, the Sacramento Capitol City church provided a Christmas gift to its community in the form of its annual Live Nativity. Instead of the usual "drive-thru," visitors walked through nine biblical scenes, which were enacted inside the church building due to rain. "We plan for this event all year," said church member Serita Dykes-Katz. "It's the culmination of a number of church ministries working together." Dressed as a biblical high priest, Senior Pastor Damian Chandler led more than 300 people through the scenes. Visitors scanned a QR code in order to listen to a recorded narration on their phones. In all, 65 actors and numerous behind-the-scenes volunteers participated.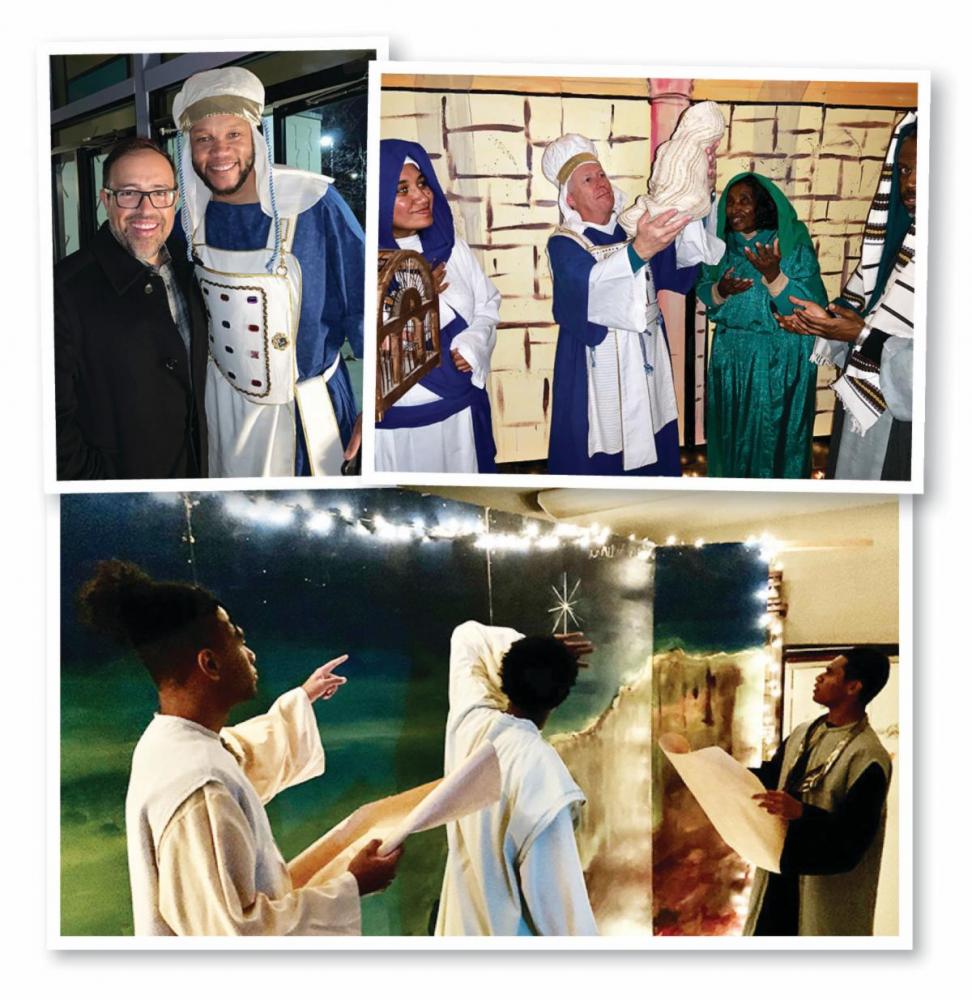 Learn more about what is happening in the Northern California Conference: 
---
Young Adults Gather for
Weekend Mountain Retreat
in Central California
A retreat hosted in Oakhurst, Calif., brought 300 young people together for a weekend of Bible study, fellowship, and seminars in mid-December. This Central California Conference hosted retreat drew young adults from all over the Pacific Southwest and even Canada. "We had 25 small groups read Genesis 2 and study God's purpose in creation, community, and calling," said Anil Kanda, CCC young adult director. "Young adult leaders led out discussions on bible studies and then shared the most amazing points with the rest of the groups!" At the end of the weekend, eight young adults chose to be baptized.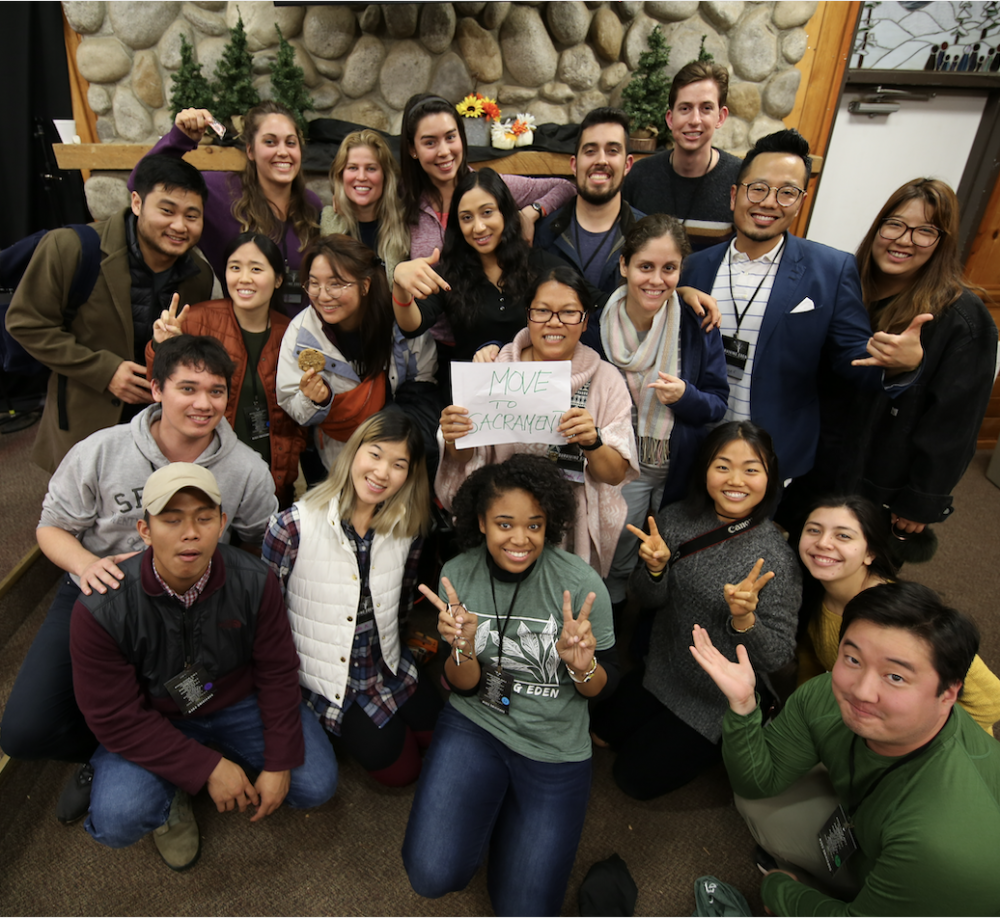 Learn more about the CCC Young Adult Community on Facebook:
---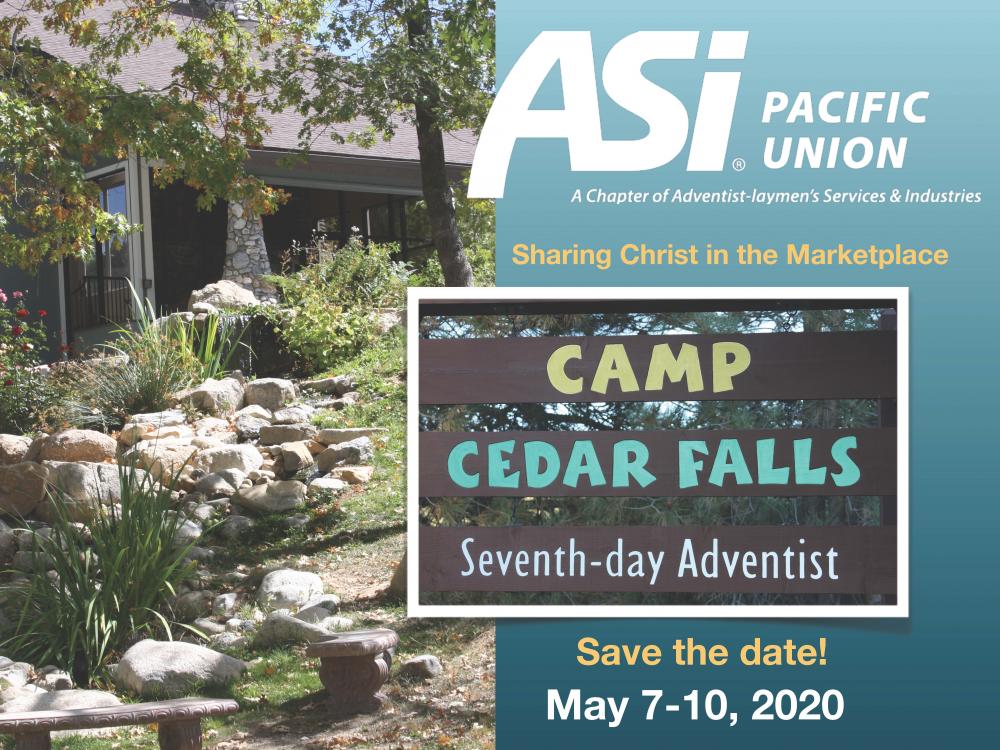 ASI Conference
Mark your calendar for the Pacific Union ASI Annual Conference, May 7-10, 2020 at Camp Cedar Falls in Southern California. A weekend of seminars, inspirational messages, music, and networking for lay ministry leaders, business owners, young professionals, and anyone interested in sharing Christ in the marketplace.
---
Western Prayer Circle
Today, join us in praying for our young adults as they step into leadership roles in our church.

---
P.S. Did You Know?

Oakhurst (formerly Fresno Flats) in Madera County, California, is 14 miles (23 km) south of the entrance to Yosemite National Park, in the foothills of the Sierra Nevada mountain range. –historichwy49.com