Good Morning!
June 11, 2020
---

"Learn to do good; seek justice, correct oppression; bring justice to the fatherless, plead the widow's cause." –Isaiah 1:17
---
Los Angeles Church Members
Gather for Prayer Protest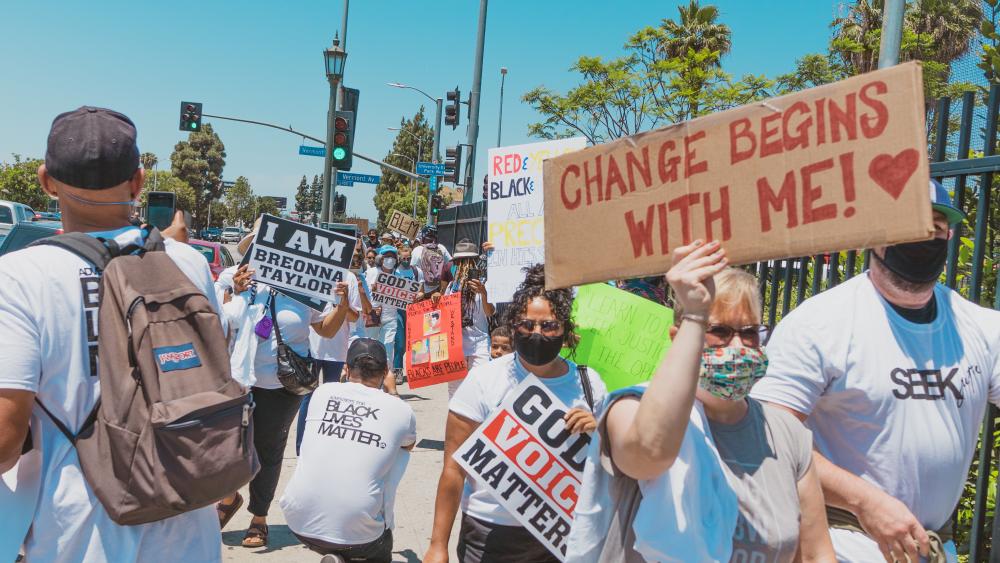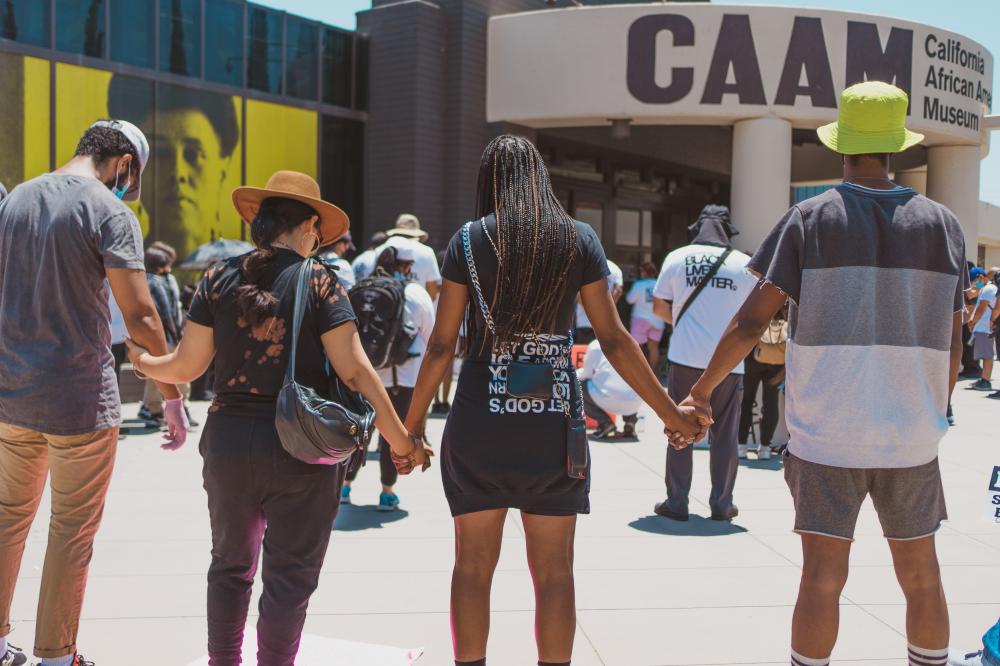 On Wednesday, June 3, members, pastors, and conference officers of the Southern California Conference marched from the University Church to the California African American Museum in Exposition Park, Los Angeles. The event was a peaceful prayer protest and vigil. The group was joined by members of the community, a local business owner, captain of the LAPD Southwest Division, and the captain of USC Department of Public Safety who marched with them and addressed the people.
See more photos from this Prayer Protest:
---
Saguaro Hills Students
Learn Lessons from the
Mesquite Tree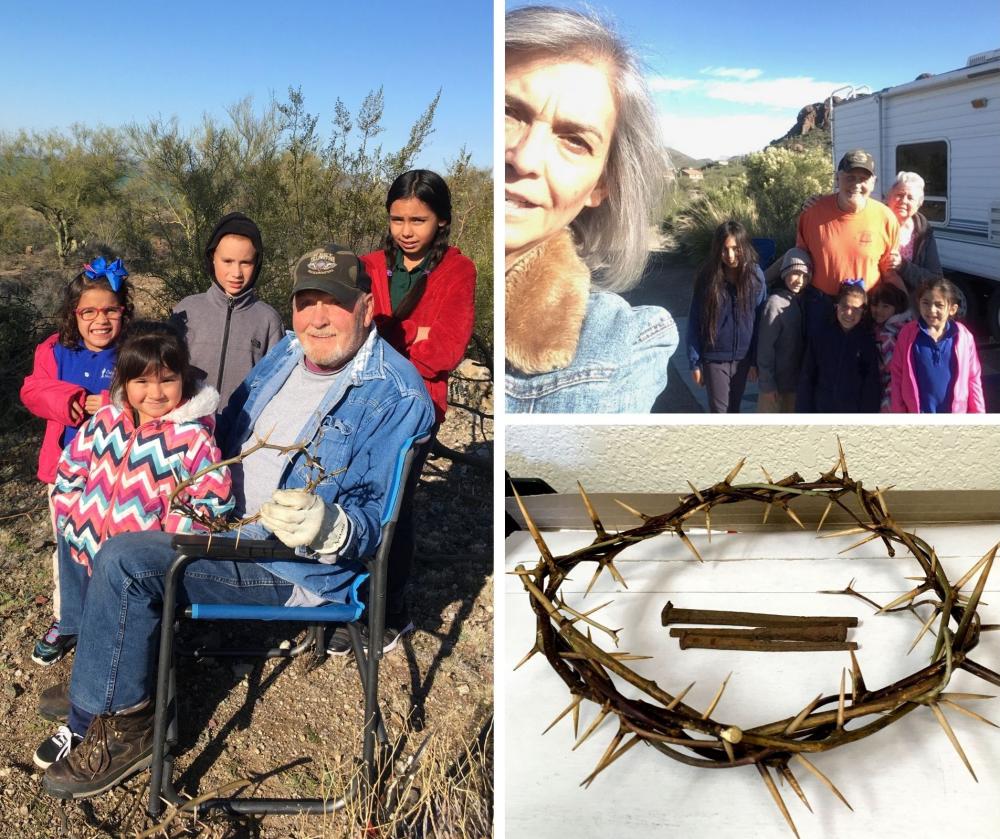 Surrounding Saguaro Hills SDA Christian School, an elementary school in the Sonoran desert of Tucson, Ariz., is a wide array of plant life that offer learning opportunities. When neighbors Mike and Arleen helped trim back a big mesquite tree on the school grounds, the couple used the branches to make crowns of thorns to show students how the crown placed on Jesus' head looked. Teachers at Saguaro Hills are looking forward to the next school year and more learning inside and outside the classroom.

Learn more about Saguaro Hills Adventist Christian School:

---
Correction: Our June 9 edition featured a story from Glenview Adventist Academy in Phoenix, Ariz. To learn more about Glenview Adventist Academy, click here. Stay tuned for more stories from this school!
---
Evangelism Continues at
El Monte Vietnamese Church

One of the exciting community outreach initiatives taking place in Southern California during the pandemic has come from El Monte Vietnamese church in Los Angeles County. Pastor Vinh Nguyen and his team have set aside a monthly budget to help 200 people in the community with food. Not only that, they've helped with rent for those struggling financially. The church has partnered with a local bakery that provides 100 free baguettes each week and grocery stores that give discounts on rice and noodles. Volunteers pick up the food and distribute it to families in El Monte.
Read more on page 36 of the June Recorder magazine:
---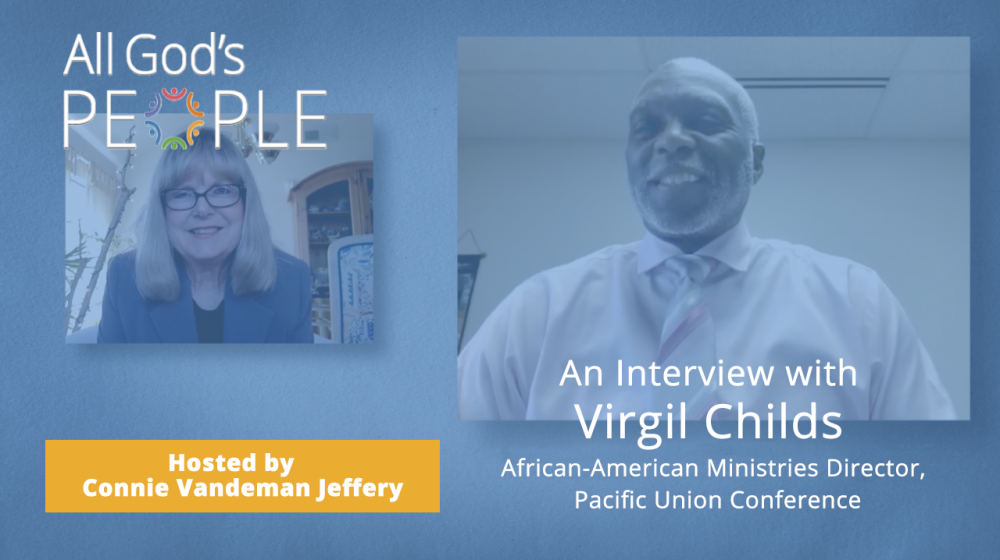 All God's People
We had the opportunity to talk with Pastor Virgil Childs, director of African-American Ministries for the Pacific Union Conference, last week and to get his perspective on what is happening around us.

---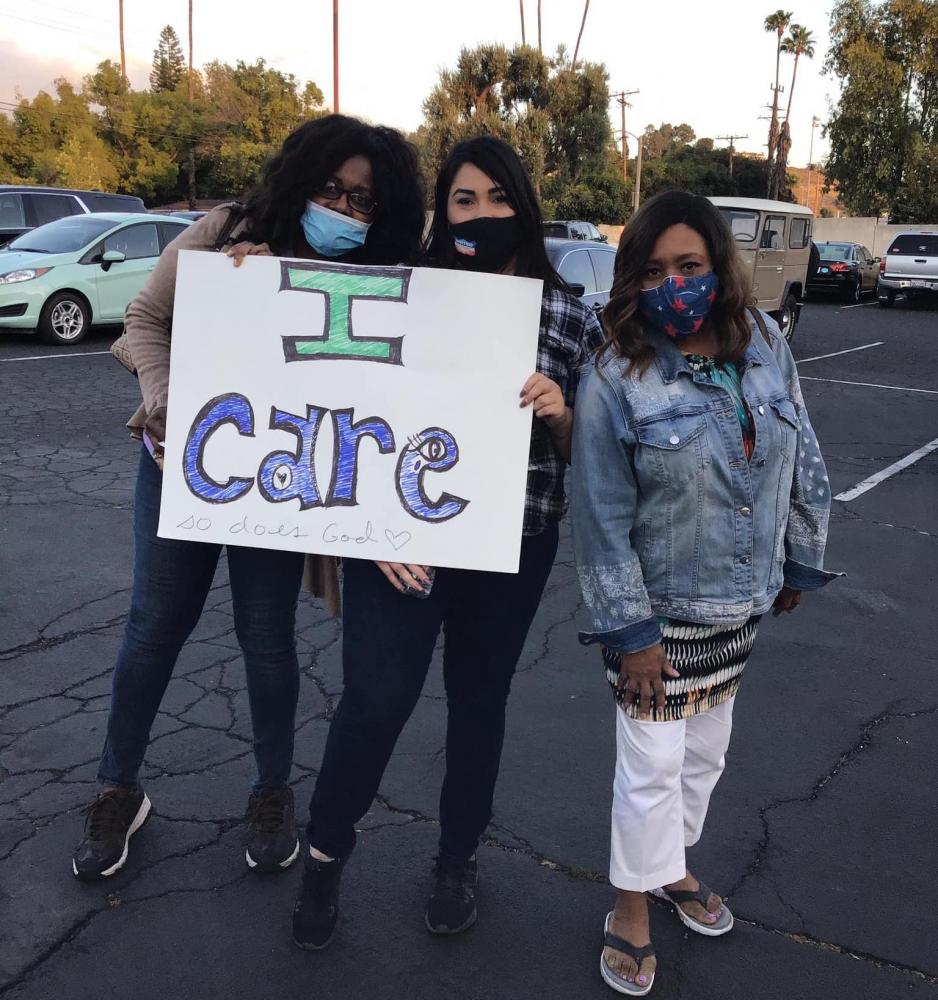 Western Prayer Circle
Today, pray for those joining their community in peaceful protest. Ask God to keep them safe—and make the justice of their cause like the noonday sun (Psalm 37:6).

---
P.S. Did You Know?

On this day in 1963, George Wallace failed to prevent the integration of the University of Alabama and President Kennedy delivered a nationwide speech on civil rights. –onthisday.com