Good Morning!
August 25, 2020
---

"Is anyone among you suffering? Let him pray. Is anyone cheerful? Let him sing praise." –James 5:13

---
Escondido Adventist Academy Launches School Year with Drive-Thru Back-to-School Bash

With school starting virtually for Escondido Adventist Academy this last Monday, the faculty invited K-12 students to help them kick off the start of the year with a Drive-Thru Back-to-School Bash on Sunday, Aug. 23. At 5 p.m., students arrived on their school campus in Hawks gear with decorated cars to make some noise and see friends from a safe distance, per COVID-19 precautions. Teachers, stationed along the campus drive loop, distributed items for the students in their classes. After snapping a quick photo, participants went on their way—ready for a new school year and enthused by their caring school family.
Learn more about Escondido Adventist Academy:

---
Outdoor Tutoring Sessions a Success at Napa Christian Campus of Education

With the help of dedicated parents and teachers, students at Napa Christian Campus of Education now have ample outdoor space to learn about God's Creation, science, and so much more! Students have the option of spending time on campus each week in one of the five rotating groups, in addition to their Zoom class sessions. They remain masked, and distanced six feet apart, but these tutoring cohorts afford the opportunity to engage in face-to-face meetings with both their peers and teachers—allowing for both assistance with their assignments as well as socialization with their fellow classmates. They're even able to participate once again in the school gardening program, where they're learning proper harvesting techniques so that they don't kill the plants when they pick the produce. They're also learning about seasons and crop rotations. "We love to watch our students and plants grow," said Music Director/Registrar Martin Reid.
See more photos on the Napa Christian Campus of Education Facebook page:
---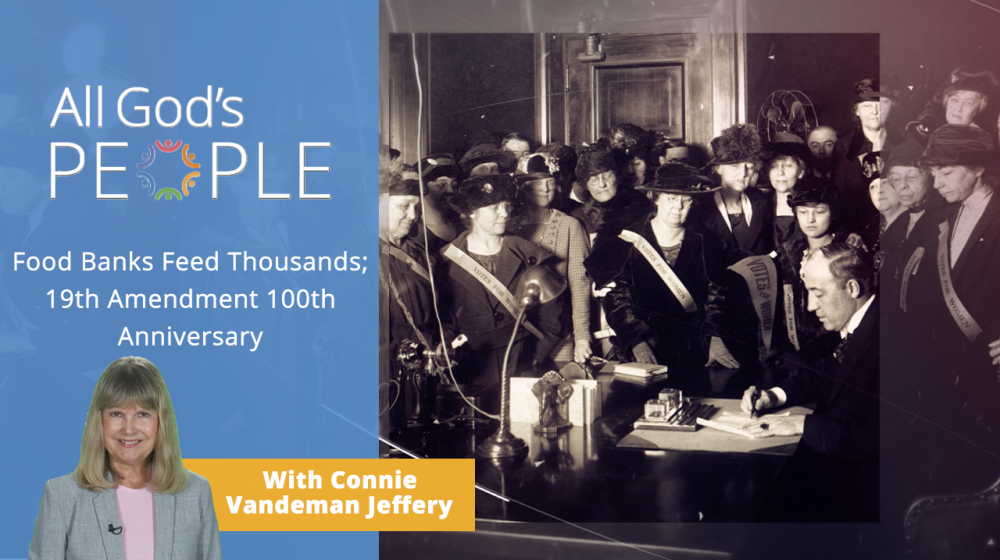 All God's People
Watch All God's People, a weekly short video series highlighting the people and ministries of the Pacific Union. Episodes are hosted by Connie Vandeman Jeffery and are shared online each Friday.
---
Western Prayer Circle
Today, join us in praying for God to bless our educators with wisdom and peace as they navigate a new school year.
---
P.S. Did You Know?

The Nineteenth Amendment's adoption was certified on August 26, 1920: the culmination of a decades-long movement for women's suffrage at both state and national levels. This year marks the amendment's 100th anniversary. Learn more at britannica.com.