Good Morning!
September 15, 2020
---

"Therefore everyone who hears these words of mine and puts them into practice is like a wise man who built his house on the rock." –Matthew 7:24

---
Jell-O Quakes Test Building Skills at Summit Christian Academy
On an early Friday morning, the 3rd and 4th graders at Summit Christian Academy gathered to test their earthquake-safe building skills. Using Jell-O as their base (earth) inside a baking pan, they assembled their toothpicks and marshmallows to create 6" tall structures and then put them to the earthquake test! Test 1: A drop test. Test 2: A shake test. Students were then asked why they felt their structures were or weren't earthquake safe. Their teacher Mrs. Cindy McCaw came up with this creative and delicious way for students to enjoy learning about the importance of building earthquake-safe structures. This really hit home for the kids since many experienced their first-ever earthquake, a magnitude 5.7, in mid-March. After the tests were completed, students got to eat their extra marshmallows. Yum!
Learn more about Summit Christian Academy:

---
Pacific Union College Launches Three New Academic Programs


Pacific Union College has launched three new academic programs available for the 2020-2021 school year. The Global Health, Data Science, and Paramedic programs are especially timely for students looking for ways to serve their communities in meaningful ways. PUC's Bachelor of Science in Global Health is designed for those interested in improving the health and wellness of communities worldwide. The B.S. in Emergency Services, Paramedic is a unique hybrid program that allows students to complete three years at PUC in the Emergency Services Program and then take their paramedic training at any accredited (CAAHEP) program. The Data Science major will prepare students to be employed to work with data and analyze it in a variety of industries, including healthcare, technology, entertainment, and political and social science.
Read more about these three new programs from Pacific Union College:
---
Pacific Union Hearts and Hands Online Art Show
So many people are working hard to help keep us safe and connected during the coronavirus pandemic!
We are inviting kids aged 13 and younger to show their appreciation by drawing a picture of someone who has been a helper to them—and then submit it to the Hearts and Hands Online Art Show!
Entries to the Hands and Hearts Online Art Show can be submitted through October 15, 2020. The art we receive will be published and shared in All God's People, Pacific Sunrise, the Pacific Union Recorder, and on social media throughout the fall.
---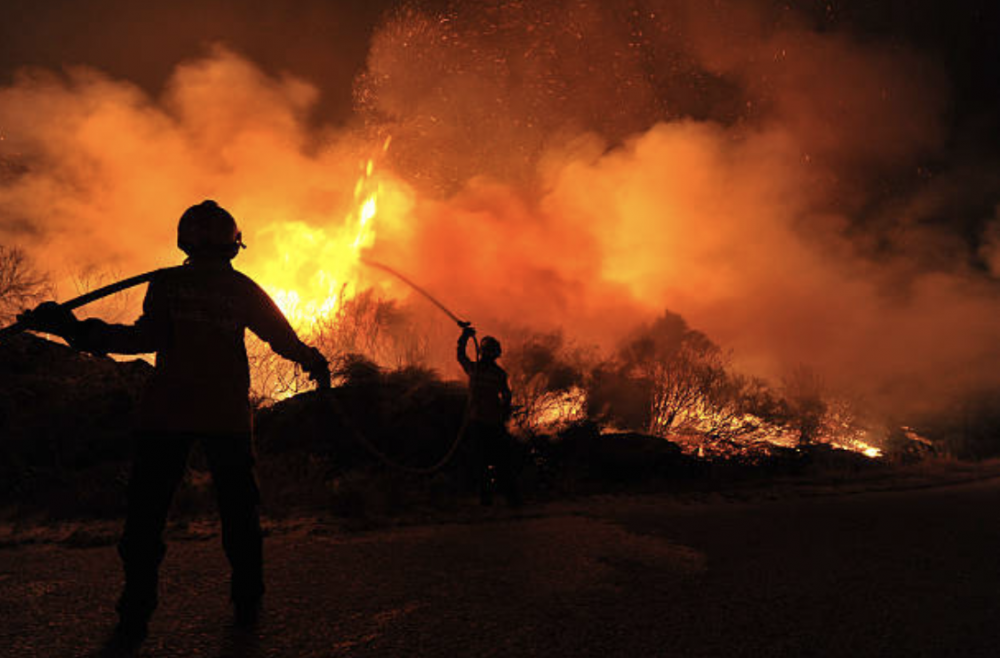 Western Prayer Circle
Today, join us in praying for those who are currently fighting fires and those currently evacuated from their homes.
---
P.S. Did You Know?