Good Morning!
October 15, 2020
---
"The LORD will perfect that which concerneth me: thy mercy, O LORD, endureth for ever: forsake not the works of thine own hands." –Psalm 138:8

---
Glendale City Church Assists Glendale City Council in Passage of Resolution Acknowledging Exclusionary History as a Sundown Town

In Spring 2019, the Glendale City Church congregation began to grapple with their city's history and their role in passively and actively supporting the city's enforcement of racist policies. "We talked about what took place in our city and we shared stories from current and former church members of color on how they were treated by white church members," shared Todd Leonard, Glendale City's senior pastor. "The executive director of YWCA Glendale viewed our worship services on this topic and asked me to share our history and stories at its first Summit on Racism later that spring. Without my knowledge, my sharing at this event was the first time many city residents in attendance had heard about our sundown town history and led some to begin doing more research and begin planning how to bring this to the attention of our city's leaders." On Sept. 15 of this year, in an historic vote, the City Council of Glendale voted unanimously to adopt a resolution acknowledging the city's racially exclusionary past as a "Sundown Town"—places that banned black people within city limits after dark. "Grateful that our church believes in bringing justice to Glendale," the church shared on social media. "This is another way we live out the good news of Jesus."
Read the full resolution from the City of Glendale via the link below:

---
Surgical Technician Noreen Vargas Works the Hospital Frontlines

For frontline workers, high stress situations are often a part of the job. Open heart certified surgical technologist Noreen Vargas faces those situations regularly to assist in saving lives at her hospital in Henderson, Nevada. When the pandemic prompted the cancellation of all elective surgeries, Vargas's role in the hospital transitioned to the COVID frontline. "I worked the intermediate medical care floor helping the nurses and CNAs get out of their PPE after going into COVID positive patient rooms," she shared. "There has been a huge lack of personal protective equipment all over the country. Since medical workers had to reuse their gowns and N95 masks, people from the operating room help them out of their PPE so they can avoid damaging it and to reuse it the next time they enter a COVID room." For Vargas, COVID brought on immense uncertainty and a season of change. Her shifts switched from days to nights. She and her husband, who works as a pastor for the Nevada-Utah Conference, launched into online streaming and creating virtual connecting opportunities for church members. Vargas started Sabbath evening youth programs among other activities. She was also able to spend more time with her son. Though it has been a difficult season, Vargas is quick to identify the positives in her situation. "We have to see the blessing behind everything," she shared.
Learn more about what Adventists are doing in the Nevada-Utah Conference:

---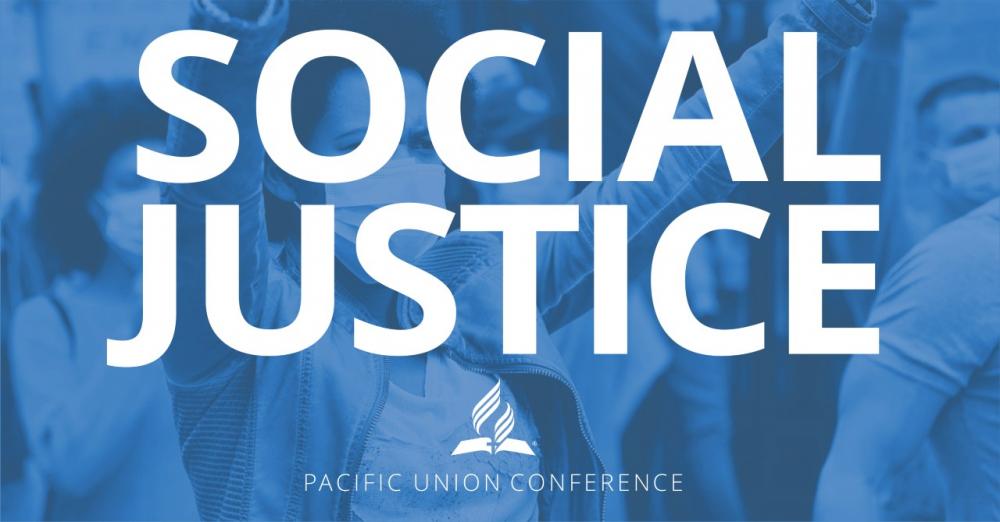 Faith-based Reading
A statement regarding Social Justice was voted by the Pacific Union Conference Executive Committee on September 23, 2020. Read the statement via the link below:
---
Western Prayer Circle
Today, join us in praying for those who, motivated by matters of conscience, are seeking to make a difference in our society.

---
P.S. Did You Know?

The U.S. Census reported that the Black or African American population of Glendale in 1920 was 0.16% and in 2019 was 1.6%. –glendaleca.primegov.com