Good Morning!
Nov 3, 2020
---

"I have taught you the way of wisdom; I have led you in the paths of uprightness." –Proverbs 4:11
---
Pacific Union College Offers Free Introductory Online Classes

This January, Pacific Union College is launching more free, introductory online courses. The classes are open to everyone, including those finishing high school or who are waiting to start college full-time. "Our excellent faculty were able to give these introductory students a great experience [in spring], which brought them into the PUC family permanently!" said Haley Wesley, associate vice president of enrollment, marketing, and communication. "Because of the overwhelming success, we are continuing this program into the 2020-2021 academic year." Registrants have 20 classes to choose from, and the first class is free. Those registered for their class will receive information about how the class will work online, and will also receive all the privileges and support of being a PUC student. This support includes, but is not limited to, a PUC student ID card, counseling support, spiritual and social activities, and much more. The courses are fully accredited, so students can use the college credit later, at PUC or the college of their choice.
Learn more about joining the PUC family, virtually:
---
Questing for Purpose at San Gabriel Academy
At San Gabriel Academy, Questing is an important part of the learning. Students continually seek to make learning applicable to their lives today and in the future. The primary purposes of Questing is to help others, to find enjoyment or personal pleasure, or to make money. Students are able to personalize their learning and, as a result, they realize that Questing is the process of seeking God's purposes for their lives. Although pursued by some of the best schools in the country, James Xie decided to come back to SGA, where he spent a few of his elementary years. As a junior at SGA, his quest is in the development of an Adventist Debate League. Each school interested in participating will take turns hosting a debate. James found his passion in debate competitions. He has participated in the National Speech and Debate Association (NSDA) Public Forum and the Stanford University Invitational. He was an international semifinalist at the Harvard Invitational Public Forum 2020, and he won first place in the NSDA China Nationals Public Forum. James is one of many San Gabriel Academy students who are formulating quests that will enhance the lives of others and will hopefully uncover God's purpose for their own lives.

Learn more about San Gabriel Academy:

---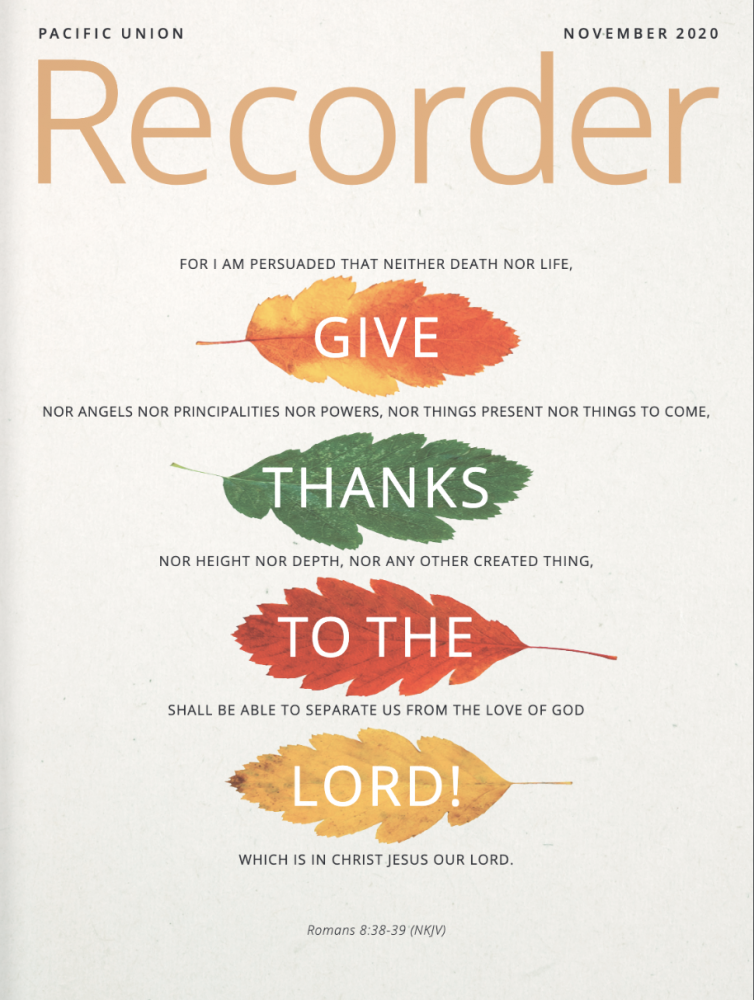 Faith-based Reading
The Recorder is the monthly news magazine of the Seventh-day Adventist Church in the Pacific Southwest, providing thought-provoking stories and faith-based articles to challenge you in your faith journey. Read your copy online via the link below!
---
Western Prayer Circle
Today, join us in praying for God's blessing on the students, faculty, and staff at Pacific Union College.
---
P.S. Did You Know—about Pacific Union College?

The 2020 U.S. News and World Report voted Pacific Union College among the top ten best regional colleges and among the top four schools for best value. –puc.edu