Good Morning!
Nov 19, 2020
---

"For God gave us a spirit not of fear but of power and love and self-control." –2 Timothy 1:7
---
Holbrook Indian School Alumni Break the Cycle
Seeing students rise above the challenges of their backgrounds, breaking the cycle of poverty and abuse, and going on to do great things — these are the reasons Holbrook Indian School (HIS) was founded. This year, Shanel Draper is one of several HIS alumni who are participating in something truly great. She and several other alumni are taking on the unique opportunity of directly impacting those coming after them. Draper is working this year as the scholarship coordinator for HIS and is in the process of becoming a staff mentor. "Being a mentor is meaningful coming from someone who shows that they care and will not stop giving up on them no matter what," Draper says. "The moments that I treasure are those spent with our students, as I gradually get to know them. They all have very different personalities. To see their faces light up or filled with laughter; those are the memories I treasure."

Read more about Holbrook Indian School alumni who are breaking the cycle:
---
COVID-Safe Social Activities Foster Friendships at Hawaiian Mission Academy

One of the most unexpected outcomes of COVID in an in-person academy setting is the uncertainty and hesitancy in social interactions from students. Parents and media have taught young people to social distance, to limit conversation to less than 15 minutes, and to angle their bodies away from each other's food. The dilemma for a young person then becomes to weigh the risks of having much-needed social interaction with others or COVID-safe isolation. Hawaiian Mission Academy's ASHMA (Associated Students of Hawaiian Mission Academy) has combated this dilemma by hosting in-school social activities where students can compete against one another in spirit week, online games, movies in which class activities have been woven, classroom decoration competitions, and more. With the success of these activities, HMA has seen relationships grow and develop in a COVID-safe environment. It is their goal to foster the love of God in each of their students and lay the foundation of life-long friendships.

Learn more about what HMA students are up to by following them on Facebook:

---
Recorder en español
At the beginning of 2019, the Pacific Union launched the first ever quarterly edition of the monthly Recorder magazine in Spanish. These quarterly publications reach about 20,000 Adventist homes in Arizona, California, Hawaii, Nevada, and Utah! Read the latest edition of the Recorder en español via the link below:
---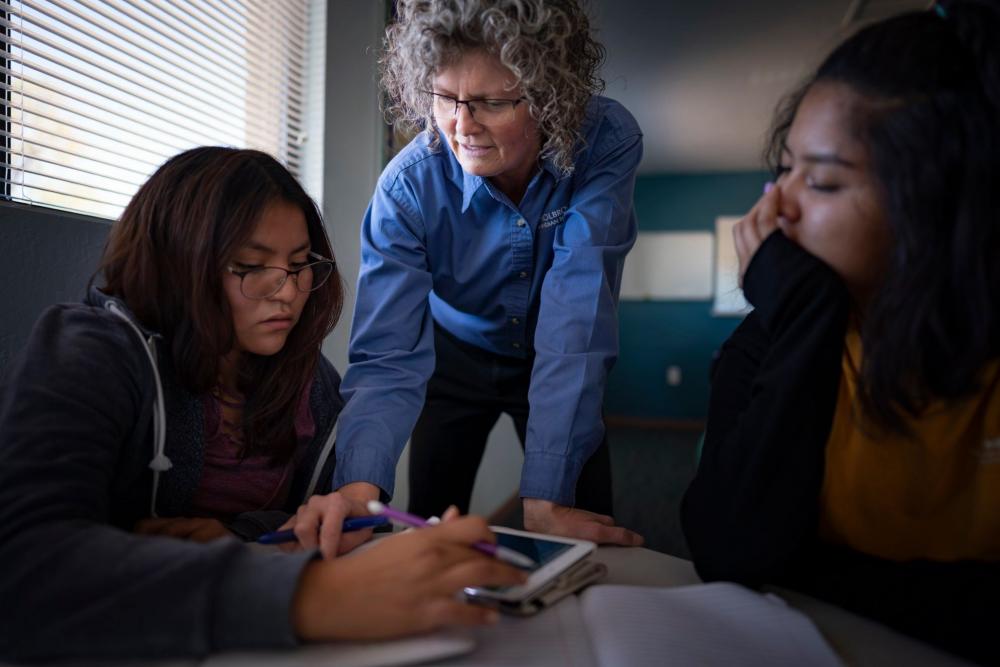 Western Prayer Circle
Today, join us in praying for the students and staff at Holbrook Indian School. Ask God to bless and protect them this school year.
---
P.S. Did You Know—about Holbrook Indian School?

From the one building mission school that opened its doors in 1946 as "SDA Mission School," Holbrook Seventh-day Adventist Indian School (HIS) has grown into a modern facility that has kept pace with today's technology and education standards. –
holbrookindianschool.org