Good Morning!
Nov 10, 2020
---
"We wait in hope for the Lord; he is our help and our shield. In him our hearts rejoice, for we trust in his holy name. May your unfailing love be with us, Lord, even as we put our hope in you." –Psalm 33:20-22
---
Thunderbird Adventist Academy Hosts Annual Festival of Praise Virtually

This year, Thunderbird Adventist Academy celebrates 100 years of Adventist education in Arizona. Since their beginning in 1920, music has been an integral part of their culture—a thread that connects each generation. One musical tradition is hosting the annual Festival of Praise. Over the summer, Music Director Talea Shupe began preparing for the concert, choosing music that focuses on the powerful and timely message of trusting in God and following His leading in our lives. Because Thunderbird Adventist Academy had opened in August with in-person classes, hopes were high to invite the community on campus for the first concert of the year. As the October date approached and COVID-19 restrictions continued, the concert format changed from on-campus to virtual. Over the span of a week, Ms. Shupe and her students worked diligently to record the entire concert and post it on the Thunderbird Adventist Academy YouTube channel on the original concert date, October 17. Sharing this virtual concert allowed family, friends, and alumni from anywhere to share in the blessing of music and to celebrate the talents of the students.

Watch the Festival of Praise on YouTube:
---
Foothills Adventist Elementary School Resumes Classes Following Loss of Main Building to Glass Fire

Three weeks after losing their school building, classes went in-person once again for Foothills Adventist Elementary students on Oct. 19. Their sister schools up the hill in Angwin—Pacific Union College (PUC) Elementary and PUC Preparatory School—opened their doors and provided classrooms for the Foothills teachers and students. PUC Elementary provided basic supplies for each student and teacher, which were waiting on each desk, and Middletown school created welcome posters to put in each classroom on Foothills' first day on PUC's campus. Additionally, three K-9 comfort dogs from Lutheran Church Charities were brought on campus on the morning of Oct. 19 to spend time with teachers and students. Each student and teacher had time alone with the dog to talk, pet, or just be still. "There was tremendous support from so many!" said NCC Associate Superintendent Lynal Ingham. "We have people that are sponsoring Bibles for the students, as grades 5 to 8 lost theirs in the burnt building. Others are providing funds for things like textbooks and PE supplies."

Read more of this story via the link below:

---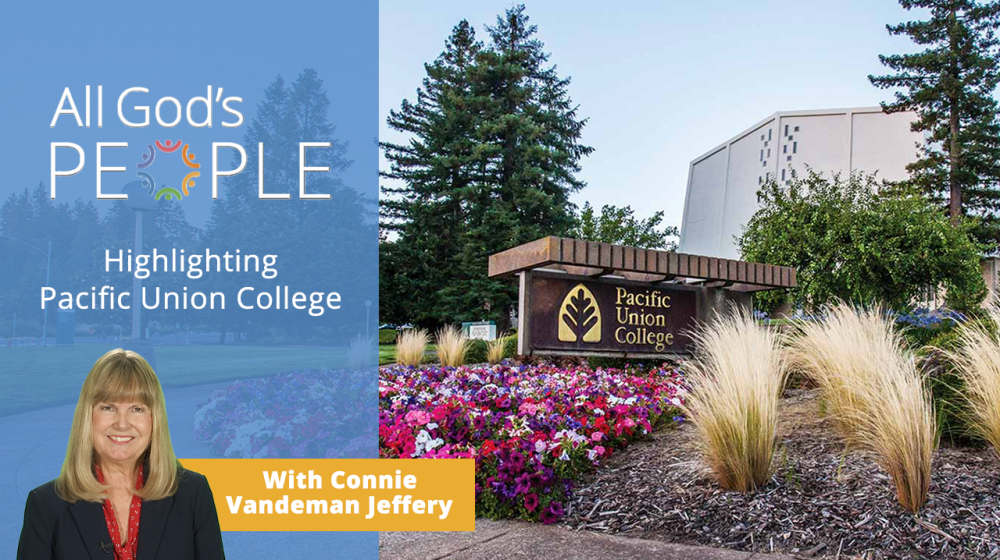 All God's People
All God's People is a weekly short video series highlighting the people and ministries of the Pacific Union Conference. The videos are hosted by Connie Vandeman Jeffery and new episodes are available each Friday.
---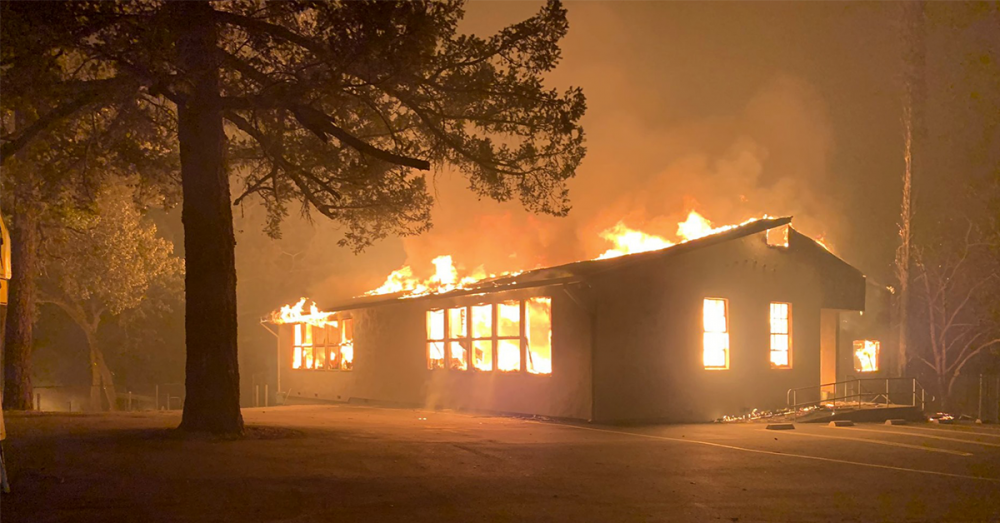 Western Prayer Circle
Today, join us in praying for the Saint Helena community and all those affected by the Glass Fire.
---
P.S. Did You Know?

Wednesday, November 11, is Veterans Day—the day on which we honor the more than 17 million living persons who have served in the United States Armed Forces.