Good morning!
March 28, 2019
---
"Hatred stirs up conflict, but love covers over all wrongs."
-Proverbs 10:12
---
Opportunities Abound for
San Diego Adventist Academy Refugee Students

For the past five years, San Diego Academy has worked with Paradise Valley Church and Friendships for Hope ministry to support the education of many refugee families whose children attend the school. Refugee students at the academy are participants in the National Honor Society, hold class offices, participate in varsity sports and even serve as volunteers for Vacation Bible School. Most importantly, these young people are shown God's love every day through their teachers and classmates. "It has been a blessing to offer opportunities to the refugee families," said San Diego Academy Principal Nic Lindquist. "But quite often the blessing goes both ways as their gratitude and Christ-like spirit blesses our student body."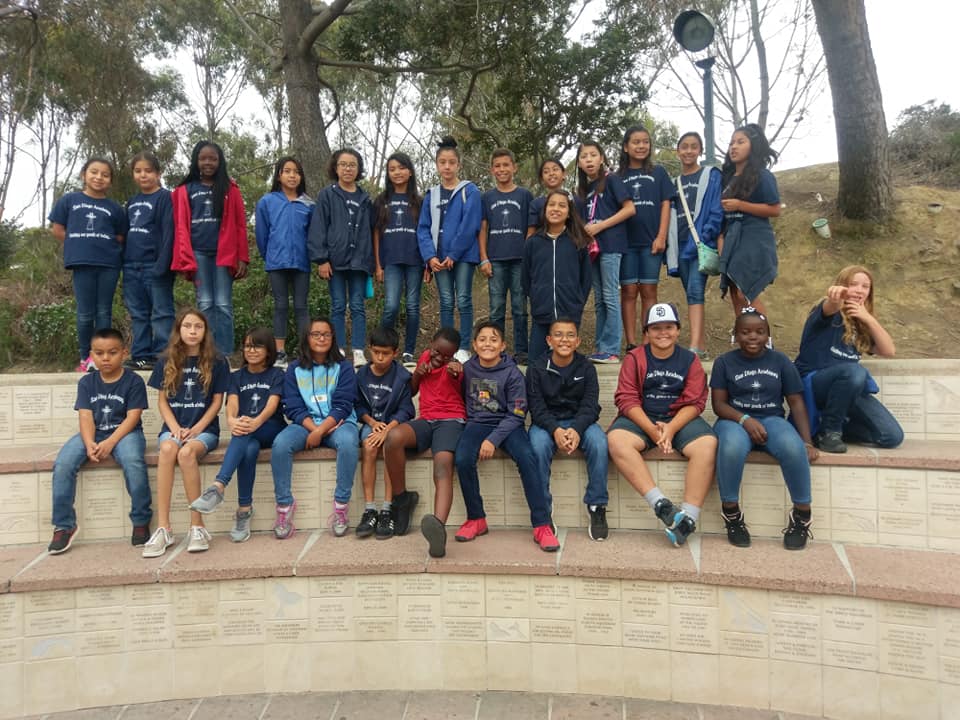 Learn more about the work of
Friendships for Hope Ministry at:

---
Advanced Ukulele Club
Provides Leadership Opportunities for Summit Christian Academy Students
Summit Christian Academy's advanced ukulele club recently saw a big change. When no adult volunteers were able to lead the club, students took initiative and chose a president, vice-president, secretary, and sergeant-at-arms. With the help of the club sponsor Sara Willard (first and second-grade teacher), these young people are gaining new experiences in their roles, practicing valuable leadership skills, and continuing to play music they love. A round of well-deserved applause goes to them!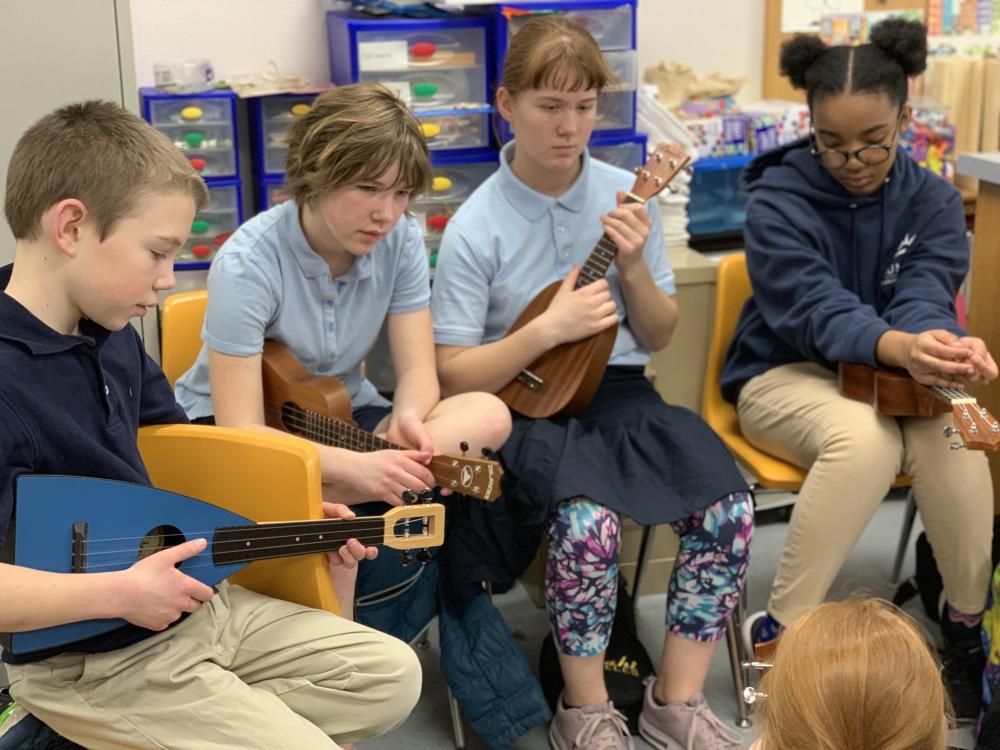 Learn more about SCA
via the link below:

---
Stories of Faith
Stories of Faith is a video project of the Pacific Union Conference Church Support Services department with the purpose of telling the stories of individual members and churches involved in impactful ministry. Watch episodes on their Vimeo channel via the link below.
---
Western Prayer Circle
Today we invite you to pray for the refugees living in the Pacific Southwest. Pray their communities will show them God's love as they transition to living in a new country.
---
P.S. Did You Know?
The UN's Refugee Agency estimates that 85% of the world's refugees
are sheltered by developing countries.