Good morning!
May 30, 2019
---
"Look to the Lord and his strength; seek his face always." 1 Chronicles 16:11
---
Baby Llama Brings
Hope to Paradise

During the Camp Fire that decimated Paradise, Calif., in Nov. 2018, Rick and Jean Aldridge rescued a herd of llamas from the area. A month and a half later, the couple were surprised by a new arrival in the herd and named the baby llama Phoenix Hope. "He was a people lover from the very beginning," Rick said. Seeing how friendly he was towards people, the Aldridges decided to take Phoenix Hope every Friday to the Adventist Health clinic in their town to serve as a therapy llama. The Aldridges believe that through his presence, Phoenix Hope brings cheer to those in their community.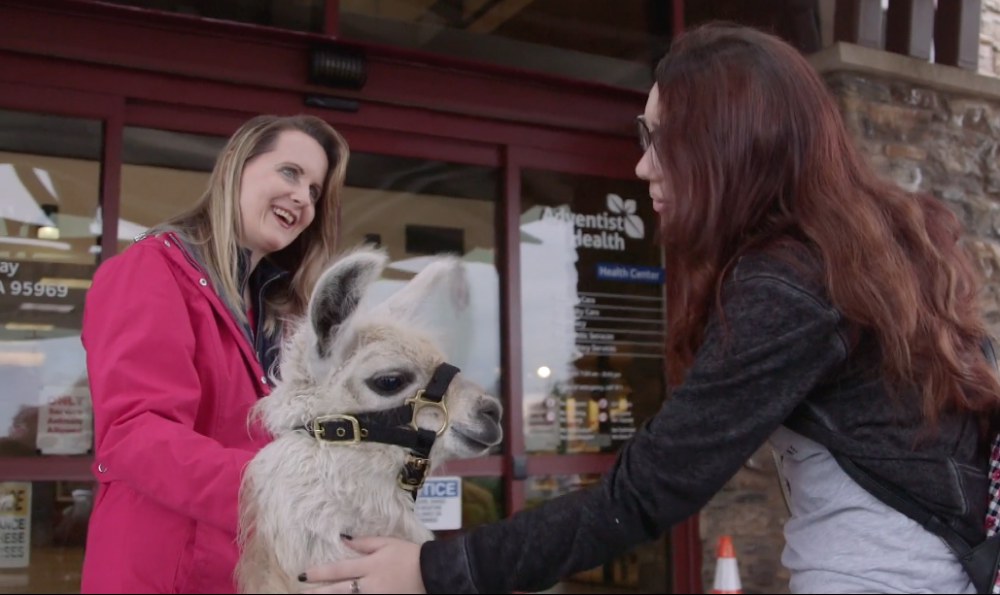 Learn more about Phoenix Hope in the latest edition of Stories of Faith on Vimeo:

---
Women's Suitcase Clinic
Shows Kindness
Under the guidance of Anna Farooqi and Natalia Garban, Women's Suitcase Clinic takes place every Monday evening in Berkeley, Calif., at LIFE Adventist Church. Suitcase Clinic is a student volunteer organization from UC Berkeley that locates people in need throughout the city and provides three different clinics to minister to the health and emotional needs of the homeless. This weekly ministry of compassion provides a warm meal, foot washing, counseling, and help with clothes and simple human needs.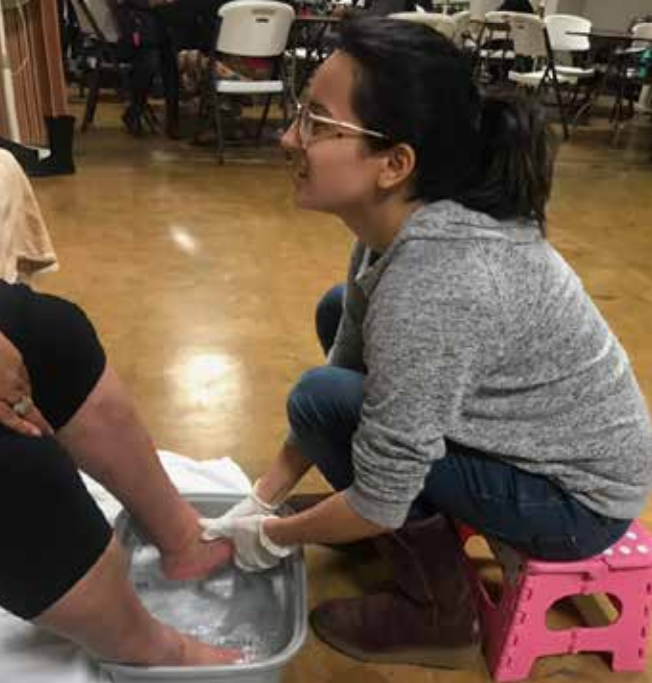 Read more about this ministry:
---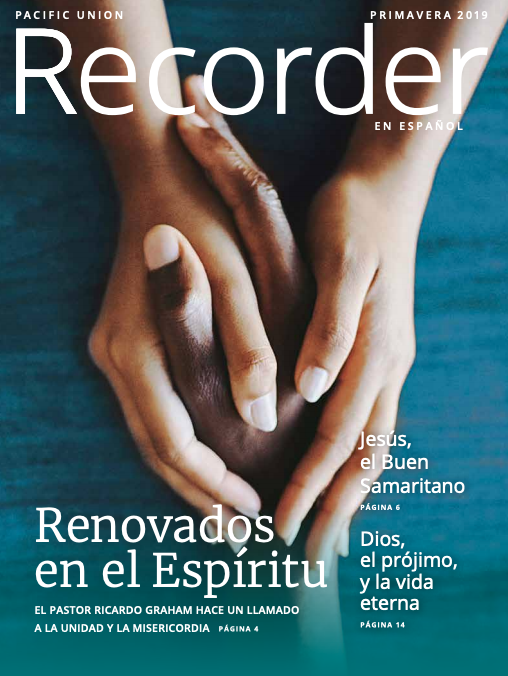 Recorder en español
At the beginning of the year, the Pacific Union launched the first ever quarterly edition of the monthly Recorder magazine in Spanish. These quarterly publications reach about 20,000 Adventist homes in Arizona, California, Hawaii, Nevada, and Utah! Read the latest edition of the Recorder en español via the link below:

---
Western Prayer Circle
Today, join us in praying that we
would experience God's love
in our lives. Ask God to move us to
share His love with others.
---
P.S. Did You Know?
While therapy dogs spend more time in the spotlight, they are by no means the only type of therapy animal out there. Pot-bellied pigs, horses, cats, birds, guinea pigs, monkeys, llamas, and even rats can be trained as therapy or companion animals.
–hwns.com.au